At the start of 2021, with the shadow of COVID still hanging over us, The Butterfly Garden offered itself for consideration as a work placement for trainee therapists from Worcester University.
Our application was slightly tongue in cheek, this being the first such experience for us, but our journey since foundation nineteen years ago has been one of trial and adventure. Our first foray into the new world of work experience began in January with the country gripped by another lockdown. Our project is a destination, a sprawling four acres of gardens and cabins that in normal times buzzes with activity and excitement.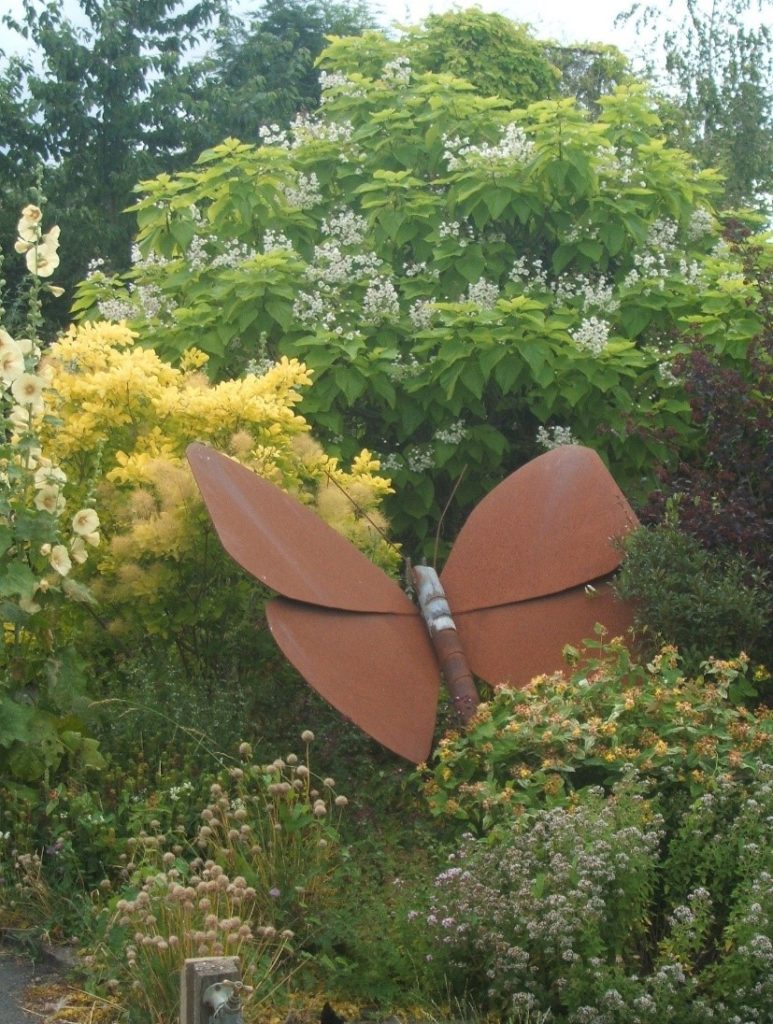 We don't chase targets, but encourage adventures and canvas our students for ideas, believing that the liberation of a single idea is uplifting and may change the world. We are not intimidated by challenge and we struggle with the word no. So, when lockdown landed and we were asked if our placements could still come to us, we said 'yes' and embarked on a ten-week journey that was laced with joy from the first moment. Effectively our OTs arrived on an empty stage looking for an audience whose needs were, through enforced isolation sometimes desperate. Two thoughts were shared, firstly that we needed to create a connection with our absentees, and secondly that we should seek to pave the way back. We wanted our regulars to know that we were thinking about them constantly and that they could be sure, that when the time was right we were set to welcome them.
Just outside of the box there are great adventures awaiting, as the girls discovered. Our first connection was a delight, and we excitedly await our next.
The Butterfly Garden team await no more – this first experience has allowed multiple Occupational Therapy, and now Physiotherapy, students the opportunity to connect with more Butterfly Gardens students as shown in the post below:
https://www.facebook.com/butterflygardencheltenham/?__cft__[0]=AZXOs-WJ-6wgAszk5KIH0pTGv9IybFt1vfPQbKfr613f_3a4xkjcPQsTWdWqz20OaalIDvHFsfT8dhnP-aX2rBVniQXMvjnZZo1T8SvTNAY8YluWF0nzY-d35P2vzlLlsZJ0gpaaoOwqM0aVDZ4DnOoF&__tn__=-UC%2CP-R